We recognize that all of our patients are unique and deserve to receive orthodontic care that reflects their individual needs. Our experienced and talented team is committed to working with you and your family to create a comfortable, stress-free, and rewarding orthodontic experience every time you visit our practice.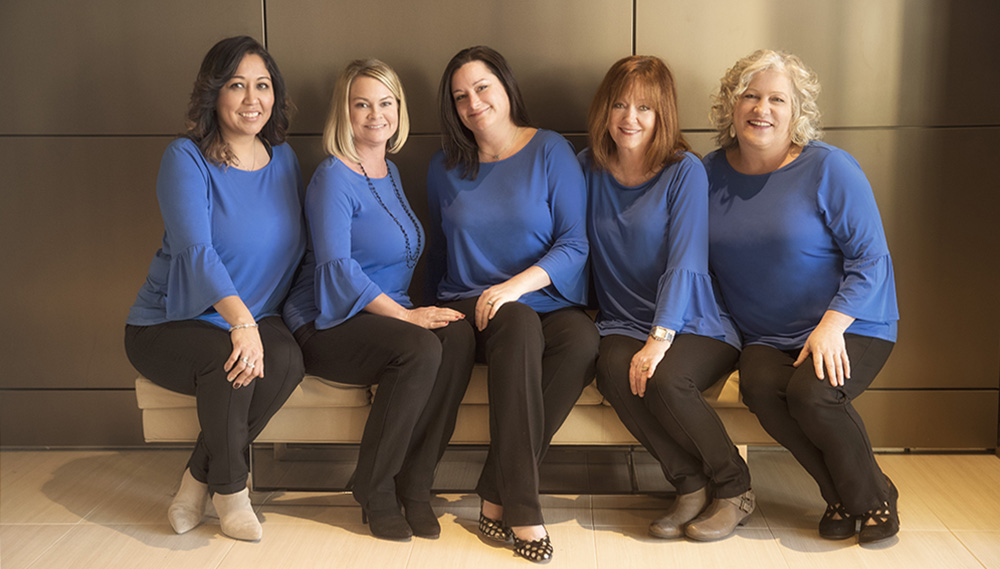 We are pleased to welcome you and your family, and we look forward to working with you.
---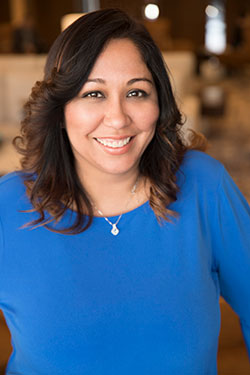 Angelica
Scheduling Coordinator
Angelica loves orthodontics because she loves watching how kids' smiles transition and change as they grow up. She has four children and three grandkids of her own, in addition to three dogs, Miklo, Minnie, and Gravy. In her free time, Angelica enjoys entertaining her friends and family, cooking, and eating!
---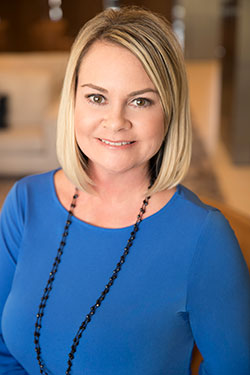 Kaci
Scheduling Coordinator
Kaci loves the relationships she gets to build with patients and their families while they undergo orthodontic treatment. Of course, seeing their beautiful smiles at the end is her favorite part! Kaci has two daughters who are her world, in addition to two dogs and a cat. She loves spending time with friends and family, swimming, cooking out, and going to the beach!
---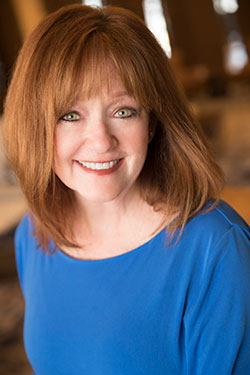 Beki
Financial / Insurance Coordinator
Beki joined Dr. Jensen's team in 1990 and assists our patients with their financial accounts and insurance concerns. She has always enjoyed being of service to others, and here at Dr. Jensen's practice, she is able to enjoy satisfaction on a daily basis knowing that she has helped the patients achieve their goal of dental health and a beautiful smile that will last a lifetime.
If you ask Beki about her family, she'll be more than happy to tell you all about her husband, two grown children, daughter-in-law, and two grandsons. In her spare time, she loves going to church activities, growing flowers, eating out, and spending time at her family's farm near Grandview, Texas.
---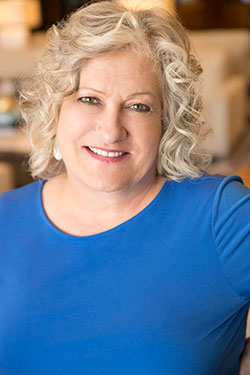 Jeannie
Treatment Coordinator
Jeannie has been with Dr. Jensen since 2003, assisting him with new patient exams and consultations. She began her career in orthodontics in 1985. Jeannie loves building relationships with families and watching the smiles of children and adults transform. She loves helping patients and their families understand what their dental/orthodontic issues are and how orthodontics can benefit them. Jeannie also appreciates working with an orthodontist who is so kind, compassionate, honest, and honorable in all that he does.
After living in Collin County for her entire life, Jeannie recently moved to the country and loves the fresh, open space around her. She has three children and six grandchildren who often come out to visit on the weekends. Her other hobby is riding her motorcycle!
---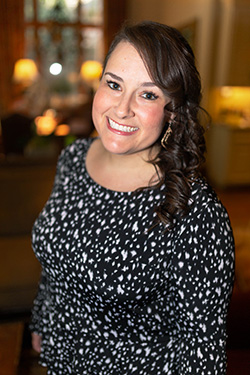 Leah
Treatment Coordinator
---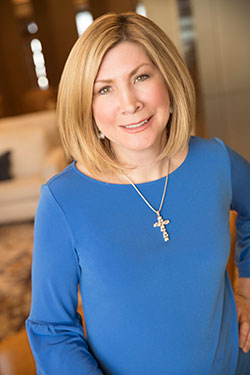 Diane
Marketing/Technology Specialist
---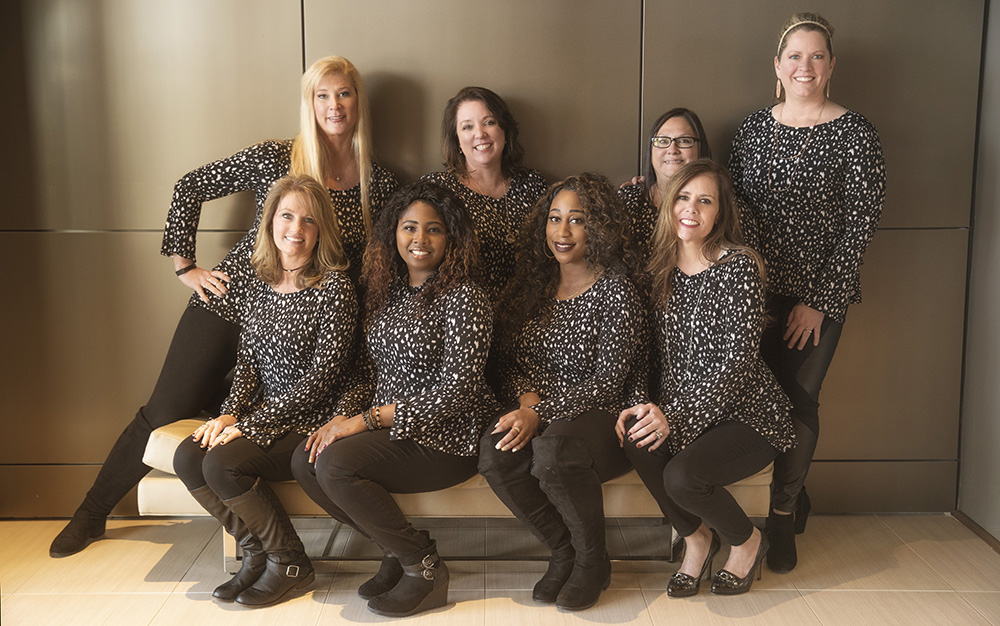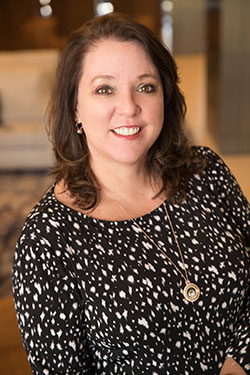 Lori
Clinical Assistant
Lori has been a member of Dr. Jensen's staff for ten years as a scheduling coordinator, records coordinator, and clinical assistant. She enjoys getting to know the patients and their families, but loves seeing the smiles at the end of treatment most of all. As a crafty person, Lori enjoys being able to do the marketing for Dr. Jensen through ads for our patients, as well taking care of our Facebook page.
Lori has been married for 21 years and has three boys Steven, Matthew, and Kevin, and two dogs, MoJo and Oreo. She loves photography and all things Disney!
---
Jamie
Clinical Assistant
Jamie has been in the office since 1998 and assists Dr. Jensen with patient treatment. She began her career in orthodontics in 1992 and can't imagine doing anything else. Getting to know the patients and their families is the best part of her job. Her best rewards come when she gets to experience the end result of treatment in each patient's smile!
Jamie has three beautiful children and a precious dog, Piper. She and her family love to vacation, especially at the beach for snorkeling or somewhere a bit colder for snow skiing.
---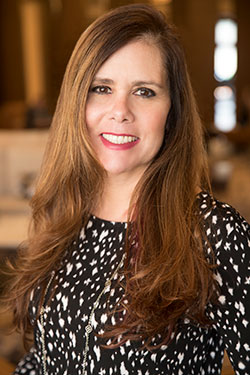 Nicole
Clinical Assistant
Nicole loves that her job involves working closely with people and helping patients get a perfect smile! Some things that make her smile when she's not in the office include scuba diving, yoga, gardening, hiking, and going to the beach. She also loves working on and restoring muscle cars—she has three Camaros!
---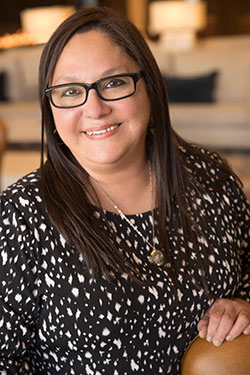 Esmer
Sterilization Supervisor
Esmer became part of Dr. Jensen's team when she relocated from McAllen, Texas in 2009. She loves being part of a great team that offers the highest quality of orthodontic treatment in a friendly and professional environment. Esmer loves seeing smiles transform and always has a smile of her own to share!
Esmer spends her free time watching her grandson play baseball and her granddaughter dance and cheer. She also loves gambling and vacationing, especially with her family. Her favorite leisure activity is going to Rangers games!
---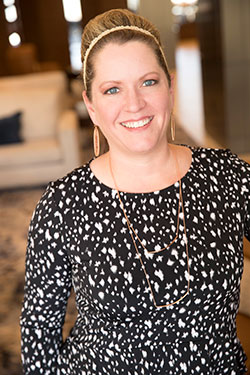 Tracy
Laboratory Technician
Traci joined Dr. Jensen 20 years ago. She loves being in the lab and making the different appliances used to treat patients. She plays a dual role in the office — serving as clinical assistant one day a week — and enjoys being able to spend that time with patients. Tracy loves seeing the smiles on patients' faces when they get their braces off!
---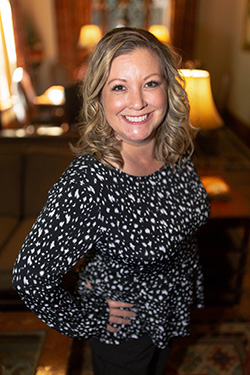 Angela
Clinical Assistant
---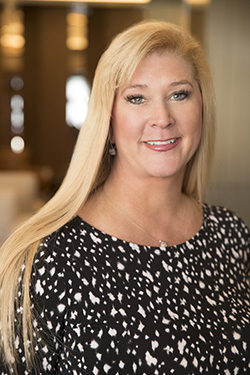 Ten
Clinical Assistant
---
Kisha
Records Specialist
---