Dr. James Dean Jensen attended Augustana College in Rock Island, IL, for his Bachelor of Science in physics. He completed his Doctorate of Dental Surgery at the University of Iowa in 1984. Then Dr. Jensen returned to his home state of Texas and attended Baylor College of Dentistry for his orthodontic residency and Master of Science.
He decided to stay in the area and start his practice in Plano. Now, more than 30 years later, he is starting to see the children of patients he saw when his practice began.
Over the years, Dr. Jensen's philosophy has remained consistent: provide the highest quality of care attainable and do it in a way that is fun for everyone. He was recently rewarded when a young patient exclaimed, "This is the happiest place on earth!"
Dr. Jensen has assembled a talented orthodontic team that allows him to deliver the most up-to-date treatment by the most comfortable means possible. He is always looking for ways to improve and attends more than 60 hours of continuing education every year.
Honors and Awards
Delta Sigma Delta Award
Baylor Orthodontic Department Distinguished Alumni Award
Cliff Wood Award
C.T. Rowland Award
A.P. Westphal Award, three-time recipient
Fred Schudy Award, eight-time recipient
D Magazine's "Best Orthodontists in Dallas"
Plano Star Telegram's "Readers' Choice Award" for Best Orthodontist in Collin County
"People's Choice Awards" as the Best Orthodontist in Collin County
Professional Affiliations
Community Involvement
Dr. Jensen believes in giving back to his community and his profession. He finds joy both in writing scientific articles for journals and in his opportunities to teach to area dental study groups at Baylor as well as the prestigious Pankey Institute in Miami. In addition, he is also active in his community through non-dental related activities, including:
Athletes in Action Board, 1990 – present
Fellowship of Christian Athletes Golf Committee, 1998 – 2006
Plano YMCA Board of Directors, 2000 – 2006
CITY House Board of Directors, 1990 – 1995
Stonebriar Community Church
Outside the Office
Dr. Jensen and his wife Diane are kept very busy with two little boys, Elijah and Tyler, and four beautiful Golden Retrievers. In his free time, Dr. Jensen enjoys running, golfing, fishing, and traveling.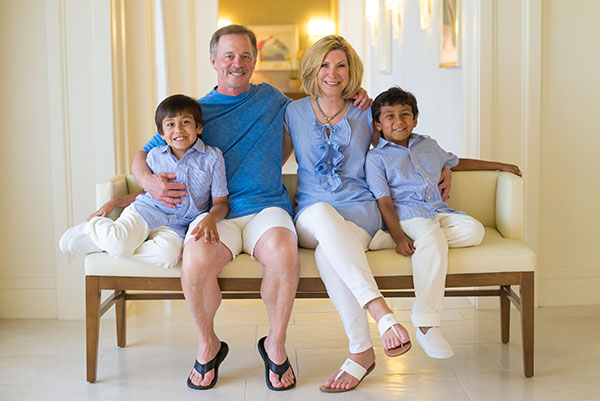 Visit Dr. Jensen on Google+!
Contact either our East Plano office or West Plano office to schedule a consultation with Dr. Jensen. Our two locations provide orthodontic care to Plano, Allen, Frisco, Murphy, and Richardson, TX.